First4Figures is doing a statue merchandise line of Spyro characters, the first is the OG Spyro statue below that costs $324.99.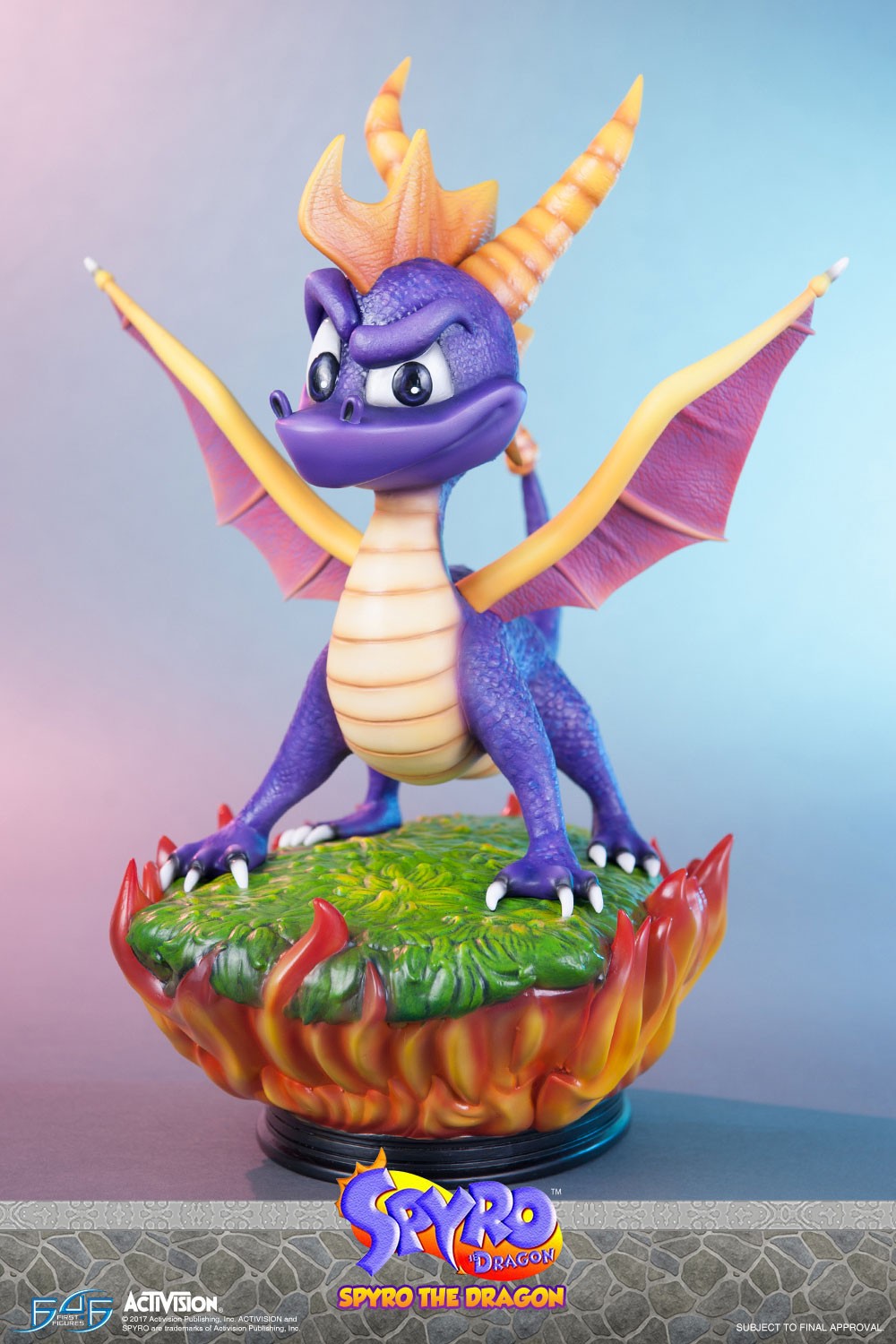 The exclusve version of the statue has glow-in-the-dark flames, comes with the Spyro 1 diorama and gems.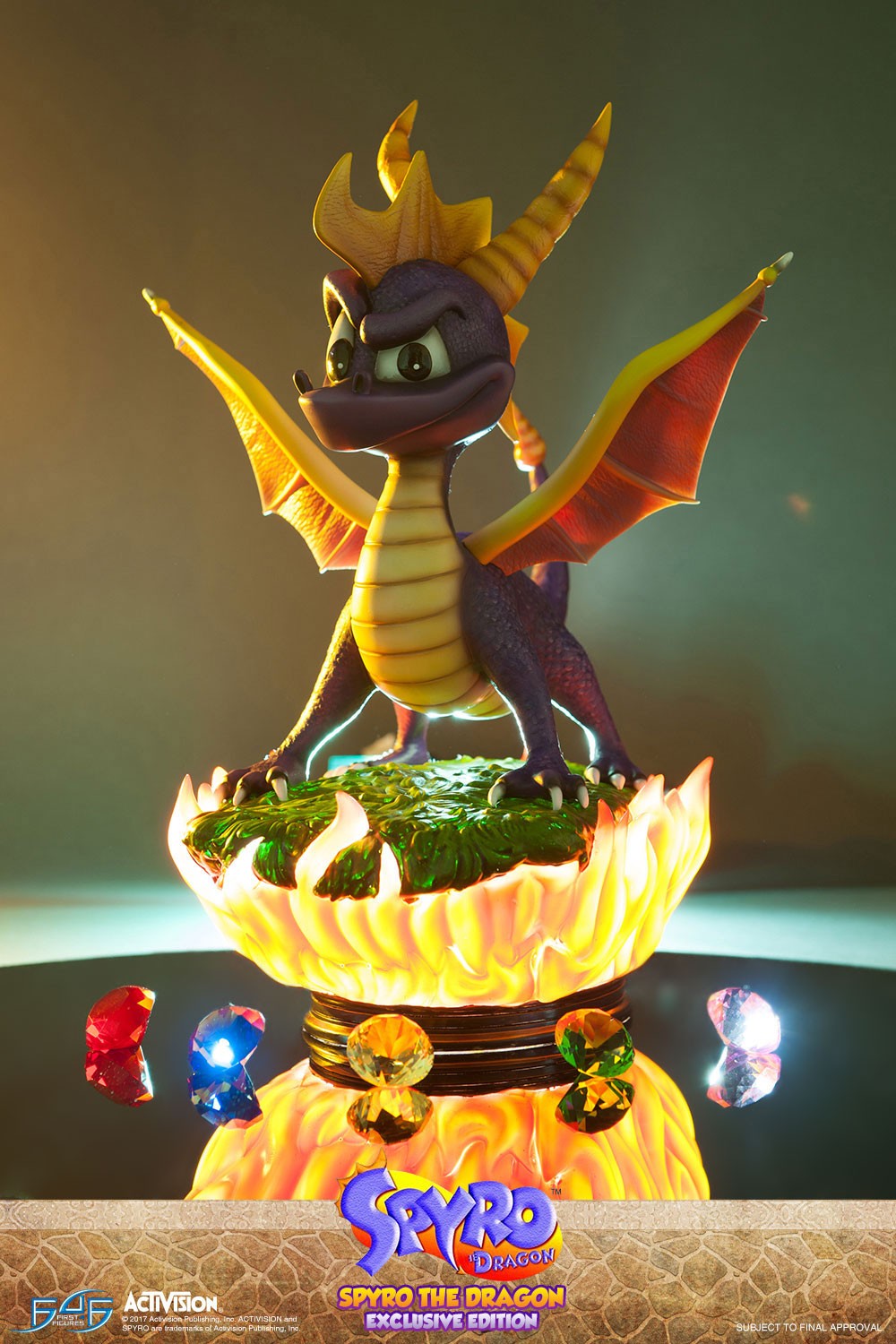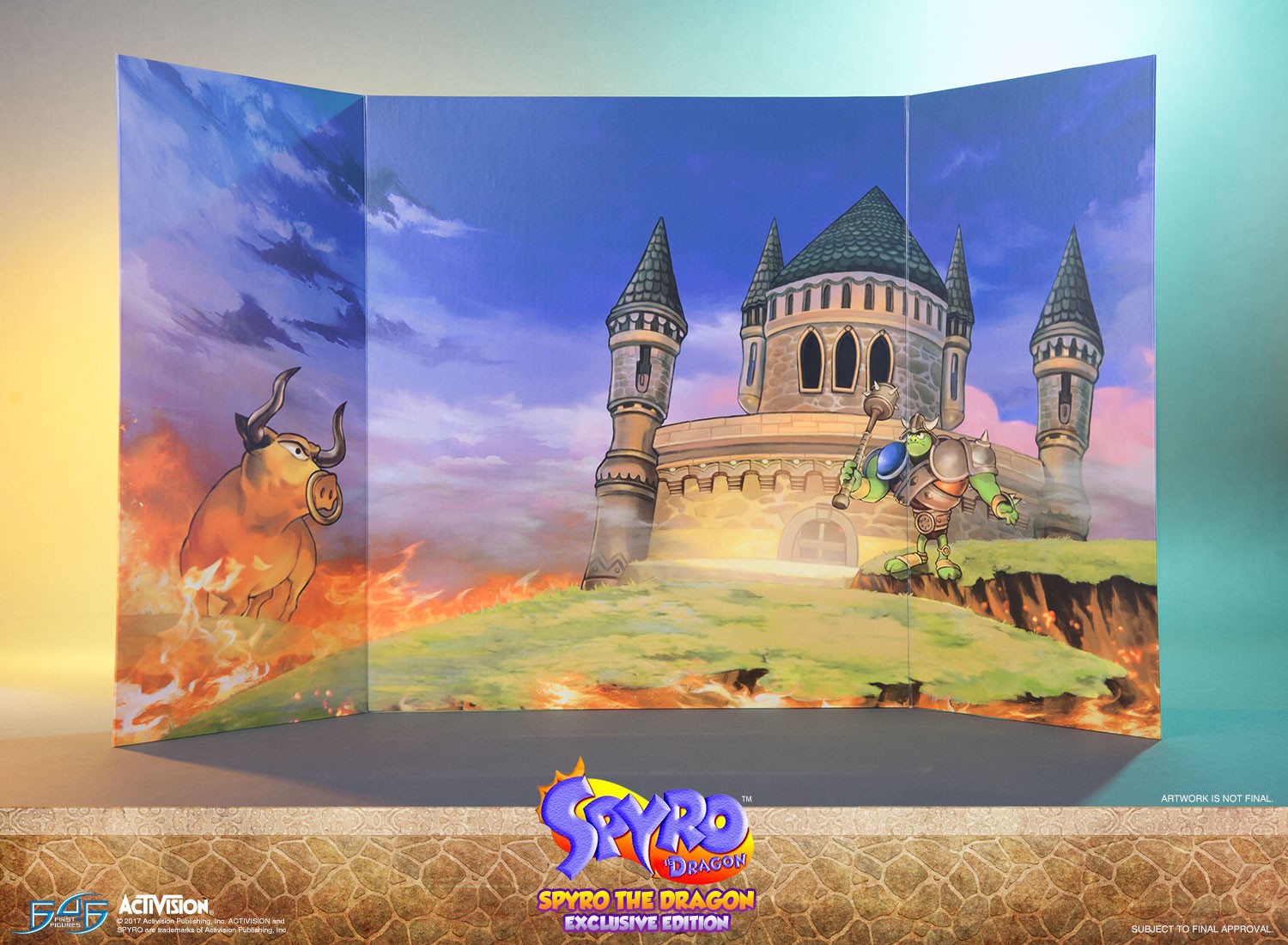 There's an upcoming Crystal Dragon statue that will be bigger than the OG Spyro statue and more expensive.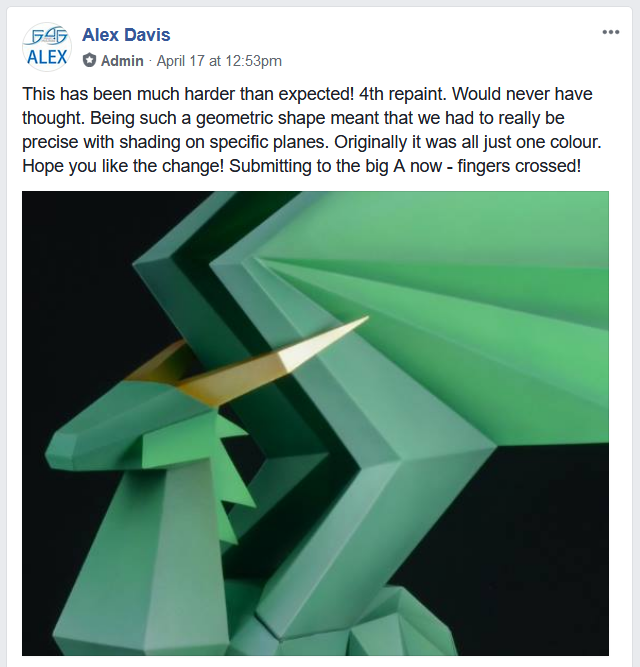 A Sparx statue is also in the works.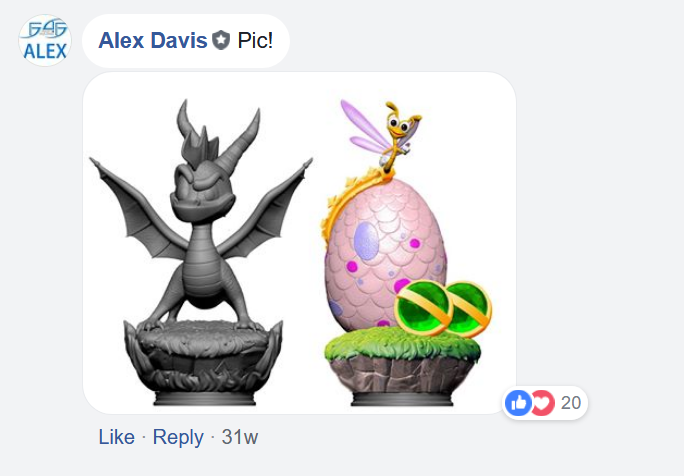 There's also a Legend of Spyro DOTD Spyro and Cynder statue that LOS fans voted for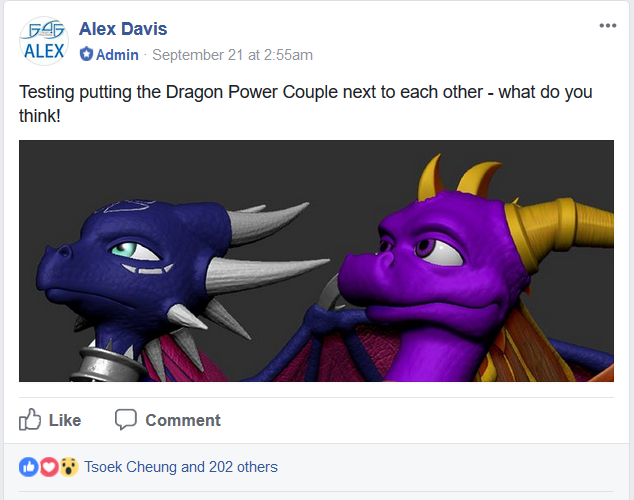 "Looks like I got some things to do!"