I know we had more female dragons in the old classic Spyro games after the OG trilogy, notably in A Hero's Tail and Shadow Legacy. But I'm more open to the idea of the developers actually looking into why there were no female dragons in the original trilogy and we only got female baby dragons from Spyro 3.
Insomniac Games
mentioned
that they had no female voice actors, there was a limited hired voice cast and the lack of technical hardware that could allow differences between male and female dragons.
Now with the evolution of technology and budget, we have a chance for that, especially after how Toys For Bob handled the creativity for all 74 adult male dragons. Devon Cady-Lee mentioned that he and the art team of
Reignited
proposed to TFB about lady dragons for
Spyro
but never went through with it as it was too inconsistent with the original Spyro trilogy that only had male dragons.
Do you think they could explain why the female dragons weren't around in the original Spyro trilogy and Reignited in a new game? It's possible. I can see them introducing female dragons like Ember, who was around Spyro's age in the old games. They can also reintroduce Cynder if they choose.
Dragon design exploration by Devon Cady-Lee.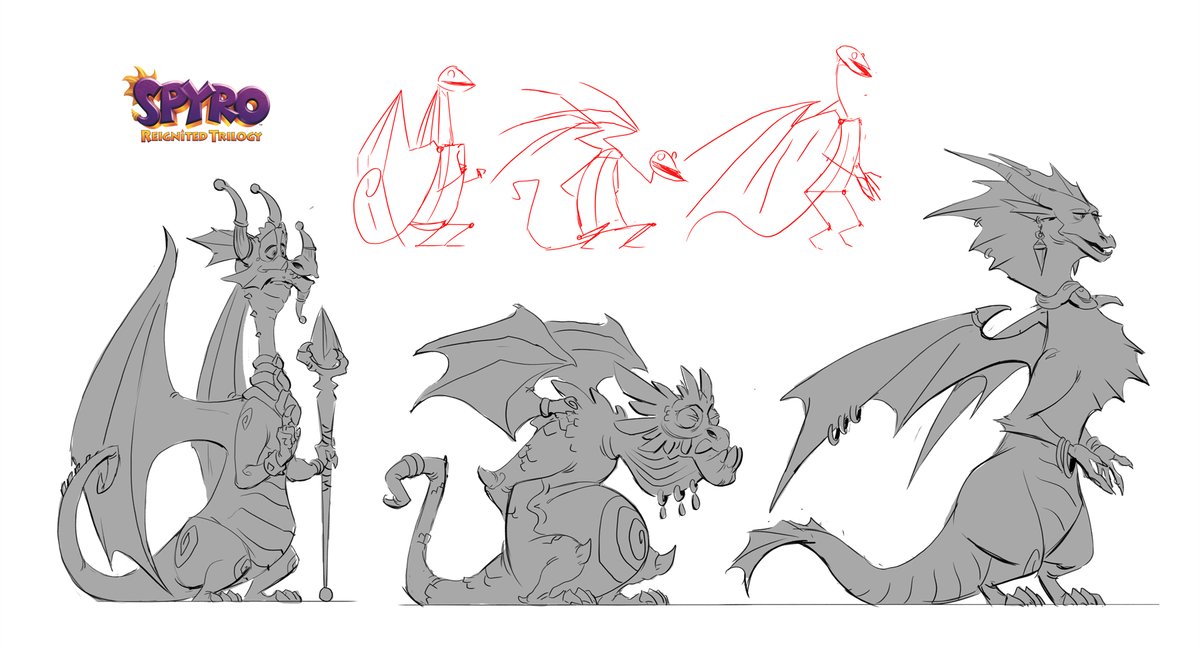 Female dragon fanart by Devon Cady-Lee.
"Looks like I got some things to do!"