06-20-2021, 10:04 PM (This post was last modified: 07-01-2021, 08:51 PM by CrystalBlazier.)
In the
Crash: On the Run
Spyro event, Dark Spyro is mentioned as one of Spyro's enemies.
Quote:The latest season features the beloved purple dragon Spyro and

two of his most notorious enemies, Dark Spyro and Gnasty Gnorc

. Crash Bandicoot: On the Run!
But he hadn't appeared in the old classic Spyro games nor has to make an appearance in a new Spyro game. Hmmm....
EDIT:
His character profile for COTR states he's the Dark Spyro from The Legend of Spyro universe.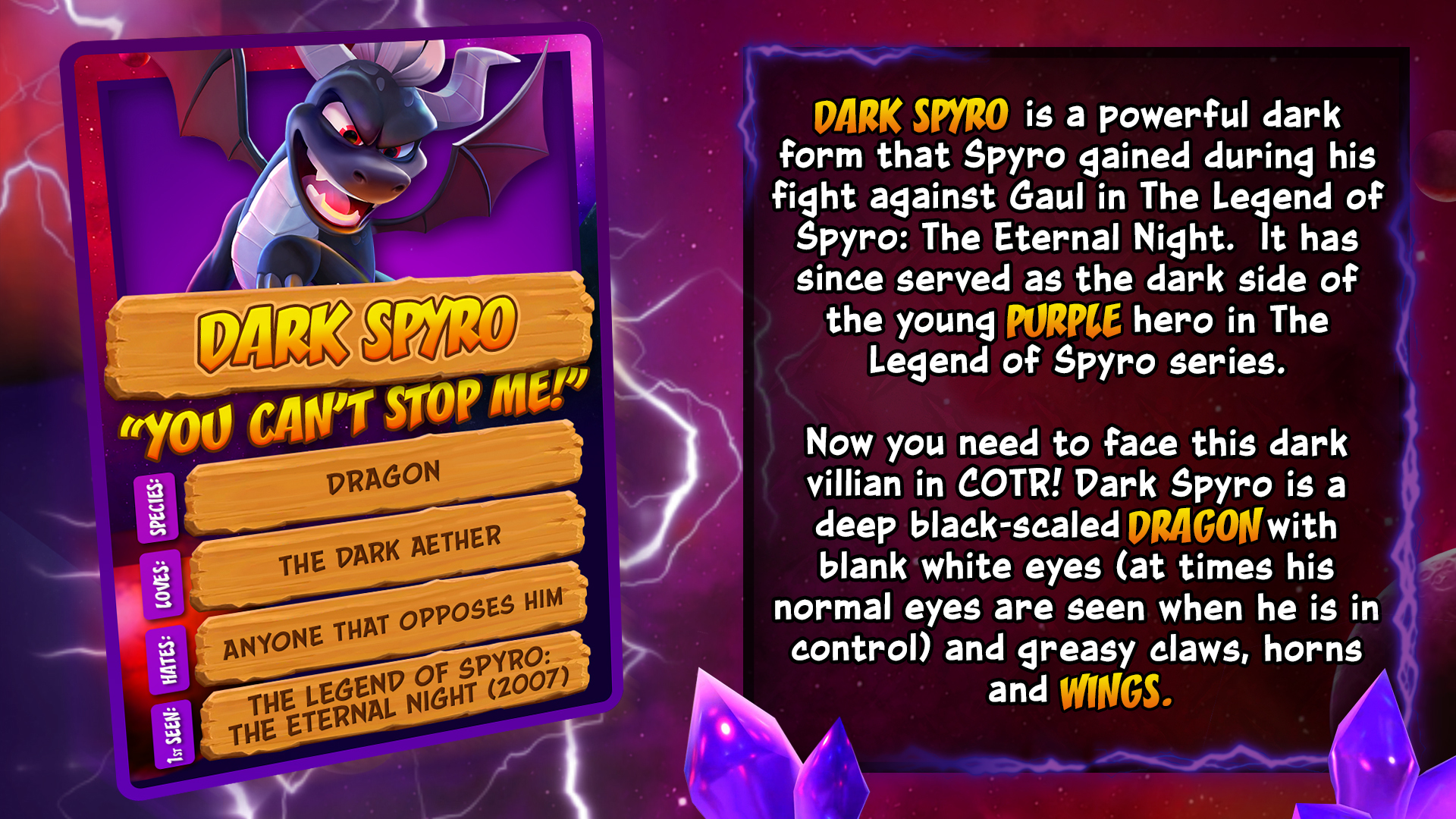 "Looks like I got some things to do!"