06-07-2021, 02:27 PM (This post was last modified: 06-07-2021, 03:57 PM by CrystalBlazier.)
In King's
Crash On The Run
mobile game, Spyro and Crash will once again meet in a new season game event for Season 3!
Users from King's COTR community
reveals the banner for the upcoming Season 3 event, which features Dark Spyro as the game's seasonal boss. Gnasty Gnorc will also be joining in!
Google Play store has already updated their icon for the game's upcoming season event, which will start on Thursday June 10th 12PM BST!
Quote:Spyro is trapped in our realm and it's up to us to help him return to his dimension. Unlock special rewards, new skins and gain access to exclusive challenges and runs.
Full patch details!
https://community.king.com/en/crash-on-t...-40#latest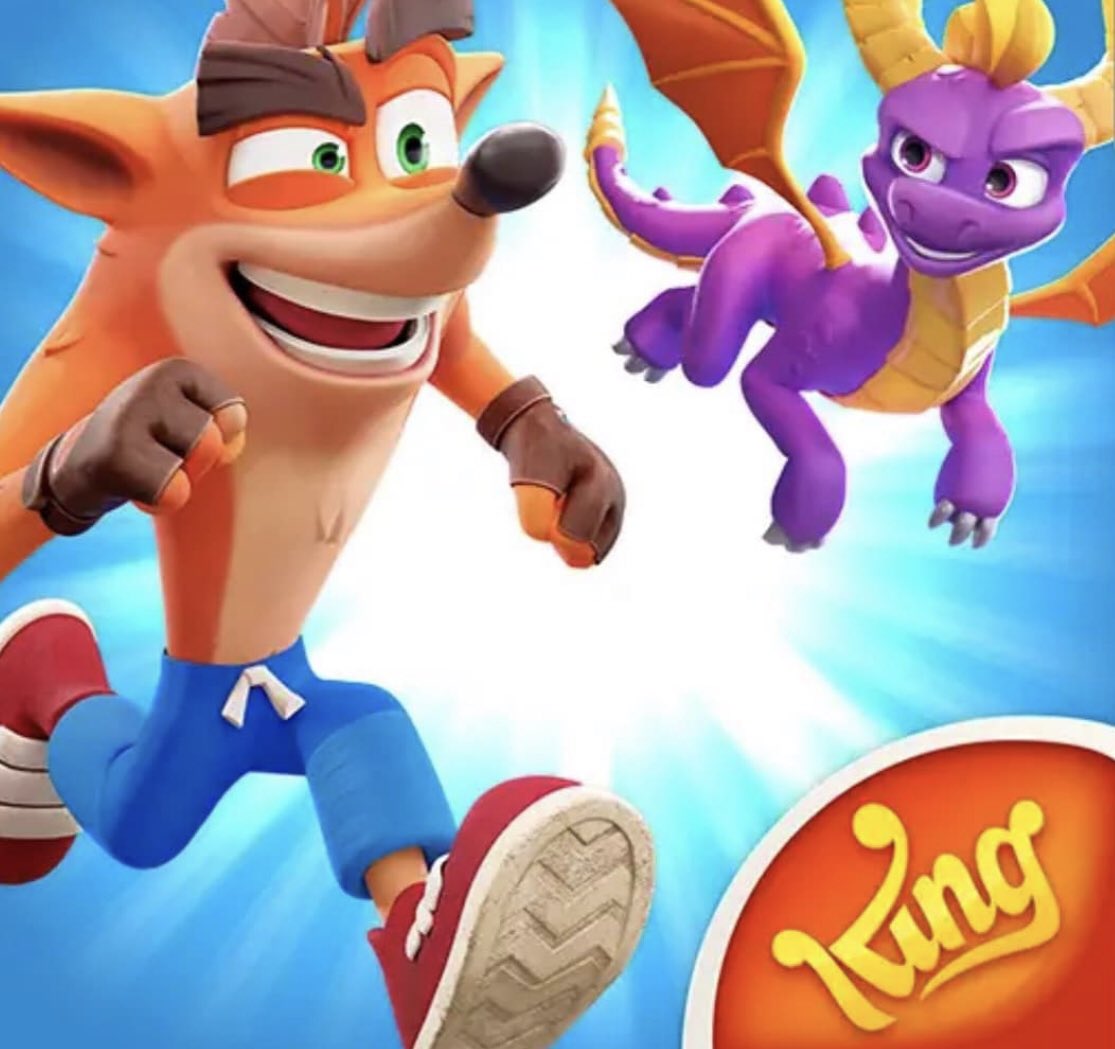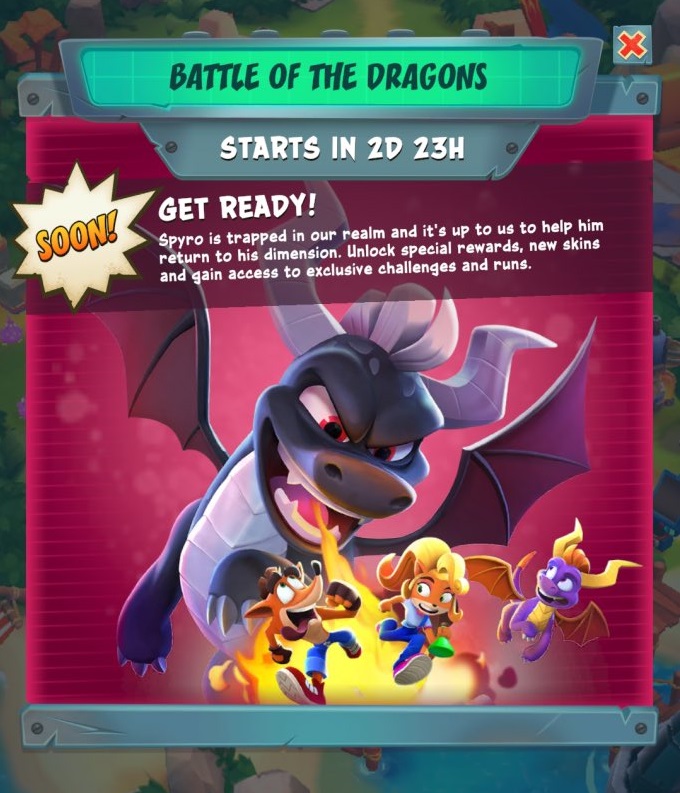 "Looks like I got some things to do!"